This third installment of the weekly bazaar is quite heavy on children's clothing— there was a lot of it on display this week. So, without further ado, on with the Turklish!
[click on each image to see a larger version]
---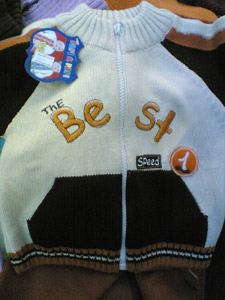 Getting the word out about your drug dealing business can be tricky when you're not yet old enough to talk.
---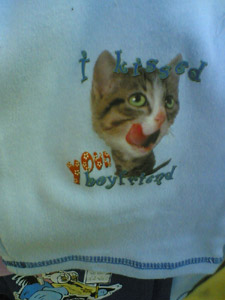 I'm not sure which is more disturbing: the fact that this is a baby's shirt, or that there was a domestic animal's tongue involved somehow.
---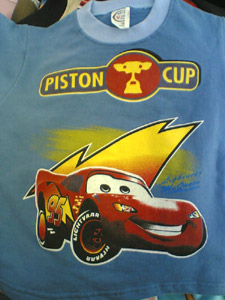 Go on, say it out loud. You know you want to.
---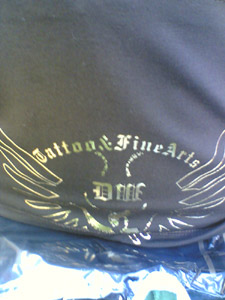 I'm proud of my double major, so what? Shut up, putting it on my clothes isn't lame.
---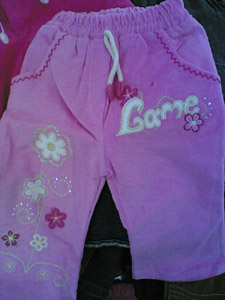 Oh. Uh…. yeah.
---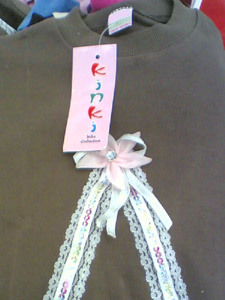 A shirt from the Kinki Kids Collection. With lace, and a satin bow. Mmm-hmm.
---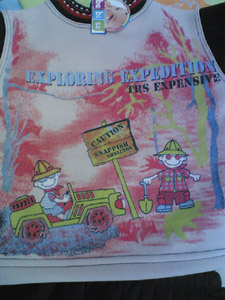 The Exploring Expedition crew don't seem to be too worried about the snappish shelton. Well, this trip was trs expensive, so I guess rather than go home they figure they'll just run the sign over with the jeep and continue on.
---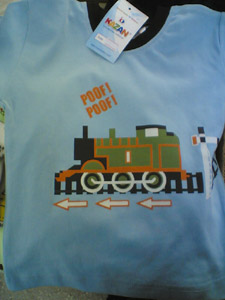 All aboard the 3:10 Gayland Express.
---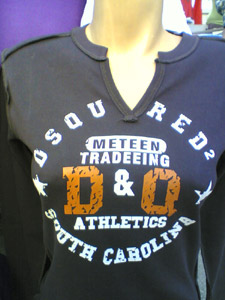 Overheard at the D-Squared South Carolina shirt printing factory: "Hey Travis, does trading have one E or two?"
Note to South Carolinians: hate mail can be directed heere.
---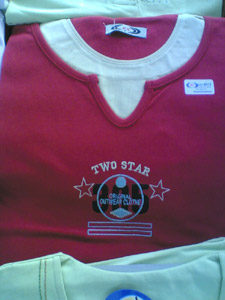 Two Star— for when you can't quite afford something trs expensive.
---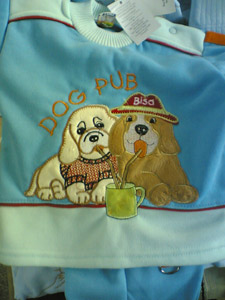 Looks likes these dogs won the Piston Cup.
---
Time to head to the person pub.