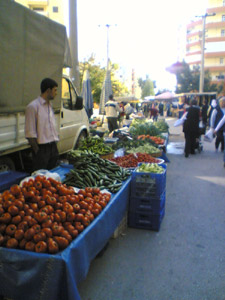 Anywhere you go in Turkey, every town, every village, and every borough of every city has a weekly bazaar. In our neighbourhood it's on a Thursday, and it happens rain or shine, without fail, every week. The merchants start arriving before dawn to set up their tables, which they arrange in the streets, blocking traffic for the rest of the day. Things start rolling an hour or so after sunrise, and continue to gain momentum until sunset, at which point it all winds down again. After dark the merchants pack up, the cleaning crews come overnight, and by Friday morning it's business as usual.
The bazaar is roughly divided into two sections, food and clothing, but really you can buy just about anything you're looking for, from housewares to jewelry, cosmetics to office supplies. Haggling is the norm, of course, but even if you're not in the mood to buy anything, you can just do what I do and wander around looking for treasures.
I'm in a fortunate situation in that
I live pretty much exactly in the centre of the bazaar area;
I speak fluent English and therefore can fully enjoy the great wealth of Turklish on offer (Turks, like many nations, love to put English phrases on their clothing but don't seem to care too much whether the English makes any sense);
I am not Turkish and therefore don't get hassled for taking photographs (ah, foreigners— who can predict what sorts of misconduct they'll get up to?).
So today I took my camera down to the bazaar and wandered around, enjoying the spring-like weather and taking pictures of various articles of clothing that caught my eye. Below are some of my best Turklish finds.
[click on each image to see a larger version]
---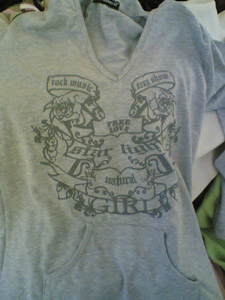 This shirt was on a table of clothes for pre-teen girls, which sounds reasonable enough until you get to the phrases "sexy show" and "free love." They grow up so fast nowadays.
---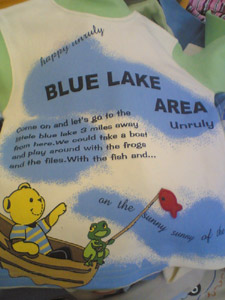 These are children's pajamas. "Happy unruly" sounds like something you'd wish your friends as they're pulling out of the drive on their way to Burning Man. And no, the photo's not cropped badly, the bottom of the shirt really does only say, "on the sunny sunny of the."
---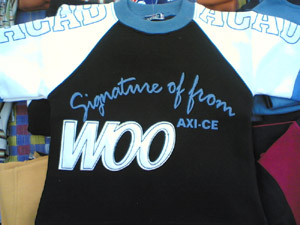 WOO! Signature of from! I have no idea what "AXI-CE" or "ACAD" means, though. Yeah, like I know what "Signature of from" means.
---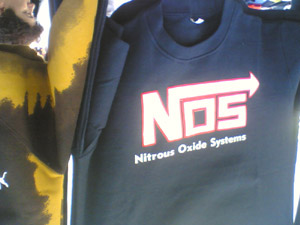 Sure, I'm familiar with the NOS, but back when I was on the scene, there was just the one system. Now they've got a logo and everything. Times have changed. There's probably a web site, too.
---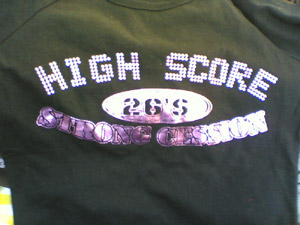 I didn't find this shirt quite as funny as the others, but I thought the sheer absurdity of it deserved a mention. Oddly, I found it on a table of men's shirts, and the size of it was men's XL, leading me to believe that it wasn't on the men's table by accident. So now you can raise an eyebrow.
---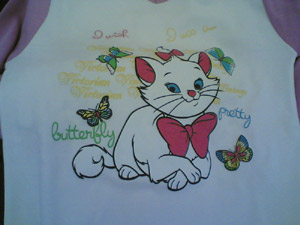 "I wish I was a Victorian vintage pretty butterfly." See kids, this is the kind of shirt you design when you spend too much time on the Nitrous Oxide System.
---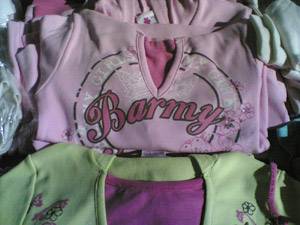 My girl's barmy— probably won't be funny to any of the Americans reading this unless you happen to live in a Commonwealth country or were weaned on a steady diet of British television.
---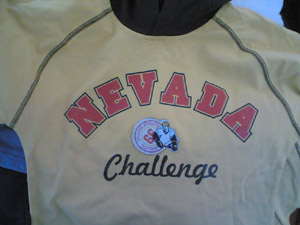 Apparently the Nevada Challenge is to play hockey without the bottom half of your hockey stick. I'm glad for the clarification, because I always thought the Nevada Challenge was to hang on to your cash for longer than an hour.
---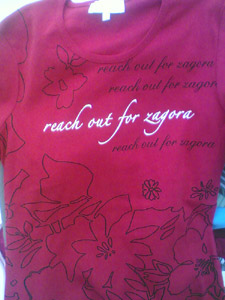 At first I thought this shirt just didn't make any sense, until I got home and Googled "Zagora" and discovered that it's a town in Morocco, which means the shirt… still doesn't make any sense.
---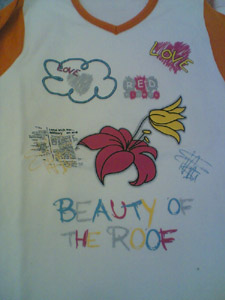 Hilarity of the shirt! This children's nightshirt was probably my favourite find today, and the best part (you'll have to click on the image to see the details) is the photocopied "newspaper" article featuring the headline, "Local Irish War in Military en and." What a lovely sentiment to get the kids relaxed for bedtime.
---
And on that note, nighty-night.