At a restaurant in Kaş: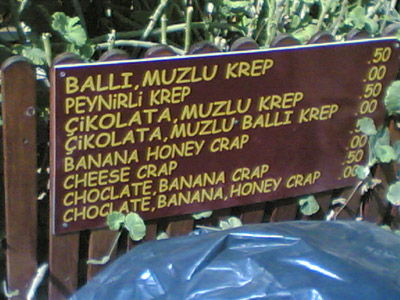 I had the chocolate banana crap, and it was as described.
I'm just now seeing that I could have had enormous piles of cheese crap for free! Damn it.
---
For more Turklish goodness click here, or to educate yourself in the comic side of Turkish life have a look at these.