Well, the category reshuffle thing went well last night— hopefully you guys will find the categories more useful and the site easier to navigate now. Meanwhile, I've been down at the bazaar gathering goodies to show you today, and here they are.
[click on each image to see a larger version]
---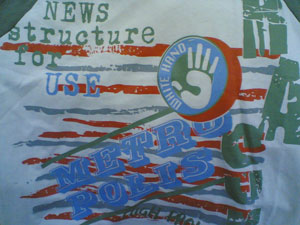 White hand metro polis— I'm not sure that's particularly news…
---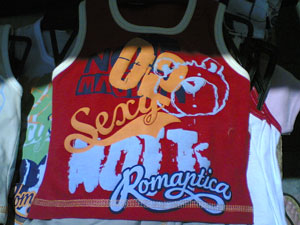 This made me giggle because "sexy" and "romantica" are pretty much the same in Turkish, and yet that didn't stop them putting those words on a kids' basketball jersey.
---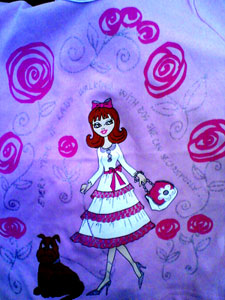 I'm getting ever-so-slightly annoyed with this new trend for printing on shirts in metallic colours— silver and gold don't photograph well with a cameraphone, so I have to turn the contrast way up for you to even be able to see what the shirt says. In any case, this one bears the profound message, "every time if lady walking with dog she can be carefully…"
---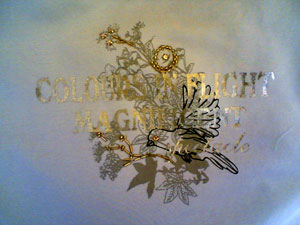 Again with the metallic print— "colours in flight magnificent spectacle."
---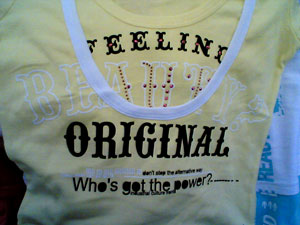 There's the obvious Bob and Doug McKenzie joke at the top, but if you look carefully there's also something for the Nine Inch Nails fans at the bottom.
---
This happens a lot with these shirts, they print a perfectly acceptable message on them, and then sew the seams up in an unfortunate place. Or maybe they really did mean to say "swet heat."
---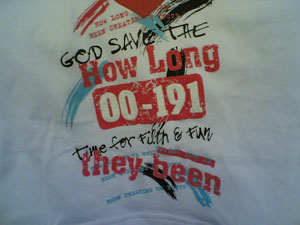 God save the time for filth and fun! Amen!
---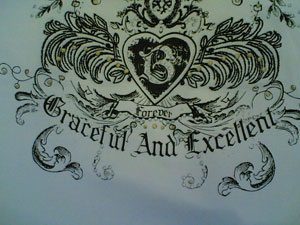 The official motto of Bill and Ted.
---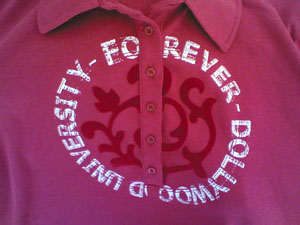 I don't even want Dollywood University temporarily.
---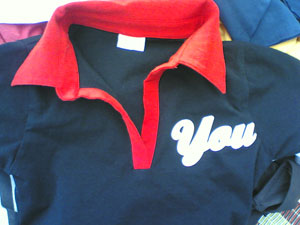 Helping other people with their identity crises.
---
If you want to see more of these, the bazaar archive is here, and don't forget that the online bazaar shop is coming very very soon!